10 Korean Startups, Entered into Alibaba Hangzhou Start-Up Program
Published : Apr 18, 2018 – 17:46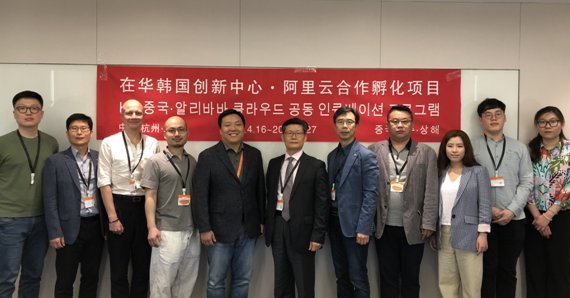 Korean start-up and event officials attending the KIC · Alibaba Cloud Co-incubation Hangzhou program entrance ceremony
10 major start-ups in Korea have begun to participate incubating program in Hangzhou, headquartered in Alibaba, China's largest e-commerce company.
KIC China announced on the April 9th that Alibaba Group headquarters in Hangzhou hosted the KIC · Alibaba cloud co-incubation Hangzhou program entrance ceremony. 
"We are delighted to invite Korea's leading companies to our headquarters. We will do our best to help them succeed with Alibaba in China." said Seong-bum Cho, Alibaba Cloud, Korea's chief executive officer.
The KIC China-Alibaba joint incubation will be conducted for 10 domestic excellent start-ups selected through the 'K-Demo Day China @ Alibaba Cloud' event held at the Alibaba Cloud's Startup Competition in Hangzhou last October.
The schedule in China will run for 12 weeks until the end of May.
10 companies participating in the program are as follows:
dot, smart watch manufacturer for blind people

MoneyBrain, AI chatbot solution company

Lunit, medical image processing company

ARAM HUBIS, remote diagnosis device manufacture for children

Visual Camp, eye tracking technology company

NORMA, Wi-Fi security solution developing company

PIXEL Display, amblyopia optometry device company for infants

Haebora, AI microphone company

Cookie Languages, a company for language learning service based on virtual video

ulalaLAB, smart factory company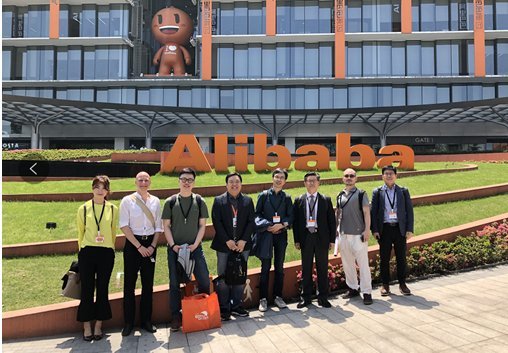 Korean start-up and event officials attending the KIC · Alibaba Cloud Co-incubation Hangzhou program entrance ceremony
In the next two weeks, 10 companies are going to attend programs such as visiting successful Chinese startups for analyzing their technologies, mentoring of Chinese IT industry trends, AI and medical care, establishing Chinese
marketing and PR strategy, leadership education, Mini IR, and And one-to-one mentoring by Alibaba experts at Alibaba Group headquarters in Hangzhou for the next two weeks.
Over the past six weeks, these companies have completed incubation courses at KIC China, located in Beijing, including Chinese entrepreneurship, Chinese legal, accounting, patent and labor training, one-on-one mentoring by Korean and Chinese entrepreneurs, Mini IR (attracting investments), etc .
"We are very grateful to Alibaba, for its supporting for Korea's startups. I hope they take this opportunity to work with Alibaba and achieve great success in China. " said Young-hwa Ko, the head of KIC China.
By Cho Chang-won (jjack3@fnnews.com)